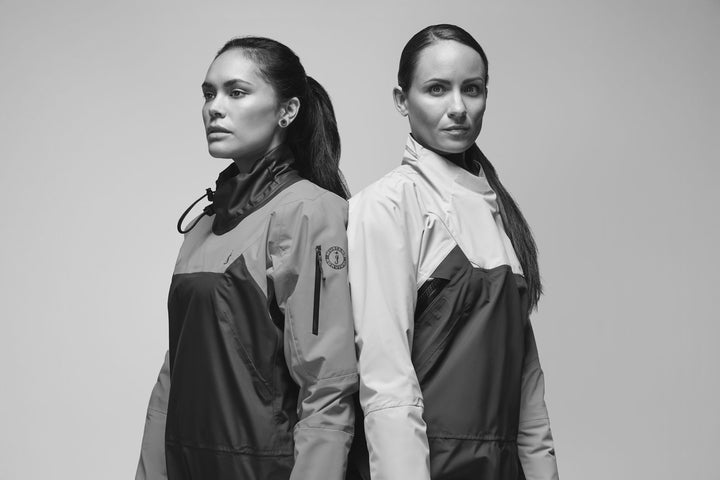 Shopping for dry suits can be an exciting and overwhelming process. One of the big questions you'll face is - Closed Comfort System (CCS) or Latex Neck Seal? Read on to find out which may be best for you.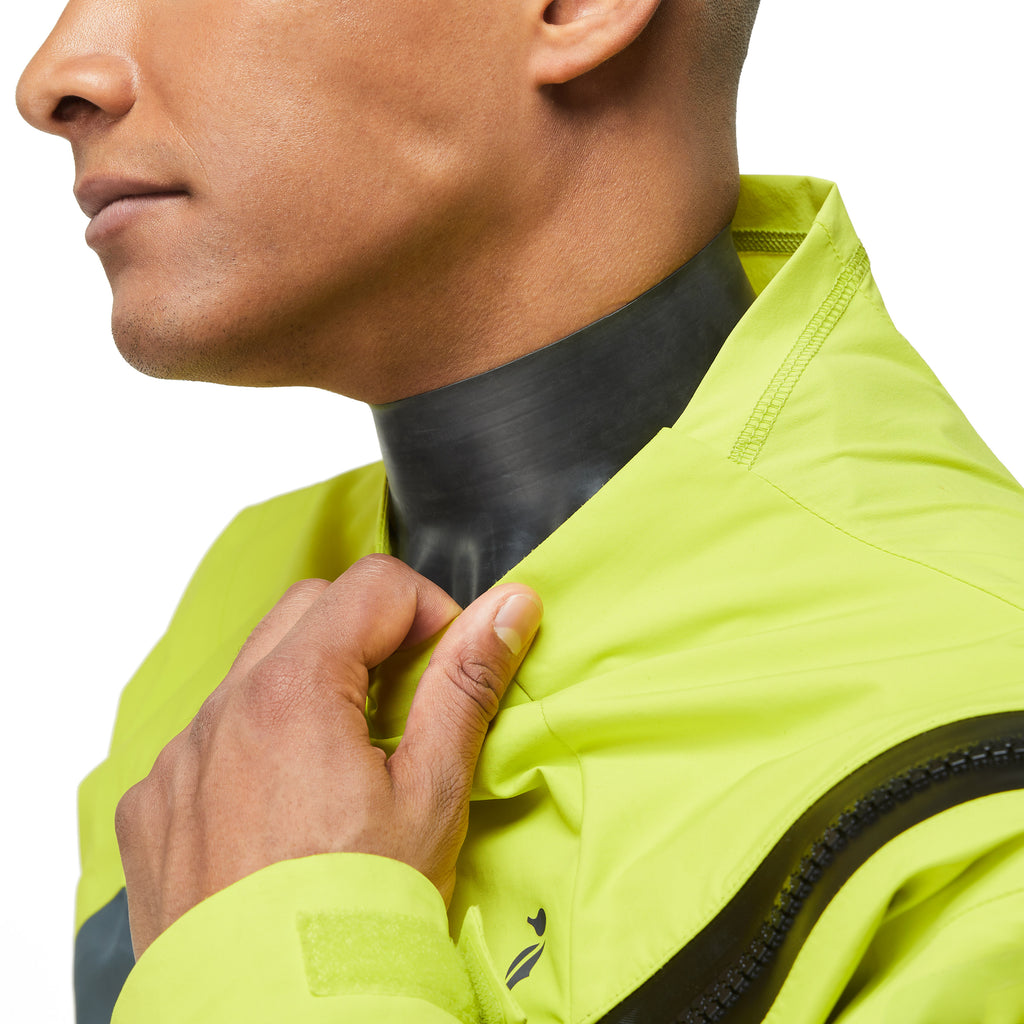 Latex Seals
Latex at the neck and wrists of drysuits offer a secure and dependable seal to prevent water ingress. The latex can be trimmed to customize the fit and increase comfort. However, some wearers find it too restrictive and tight. In some cases, it can cause pinch points.

Latex Pros:
Tried and true seal material that is used in most dry suit seals
Neck seal is always water-tight and therefore ready for any unexpected submersions
Trim to fit option allows for customization
Latex Considerations:
Not suited to users with latex sensitivities (CCS would be a better choice)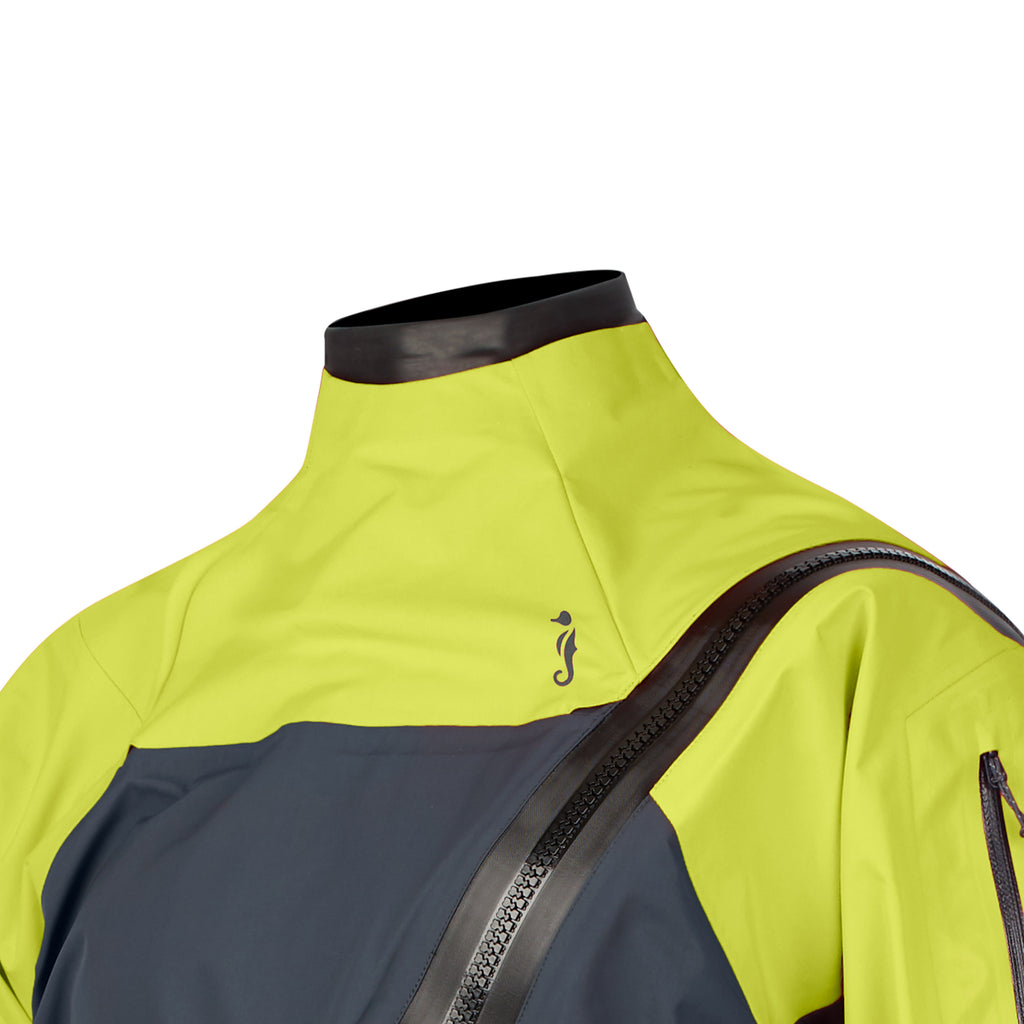 Closed Comfort System (CCS)
In contrast, the Mustang-developed Closed Comfort System (CCS) seals against water but isn't as tight as a latex seal. The CCS came from our work with SWIFT water rescue teams. They were looking for a drysuit that allows users to open the neck seal to regulate body temperature while working long days in warm flood rescue regions. The CCS system also provides easier donning and doffing (getting in and out of) due to its adjustability.
In combination with our CCS neck system, we use robust neoprene for exceptional comfort at the wrists. Using neoprene allows us to spread the seal pressure over a larger surface area without discomfort and with the added benefit of thermal protection.
CCS Pros:
Easier to don (put on) the suit
Able to vent and control your temperature when not submerged
Customizable neck closure allows more comfort when not submerged
CCS Considerations:
May not seal adequately on users who have smaller neck circumferences (latex would be a better choice)



Which seal is for you?

The CCS neck seal is the most comfortable option, but some end users prefer the security and simplicity of the no-fuss, efficient, tight latex seals. Latex neck seals work especially well in situations that may involve accidental submersion. The choice between the two comes down to a matter of your preference and utility/activity!


Need more resources on drysuits? Check out these articles: